Cosmetic Dentistry in Magna, UT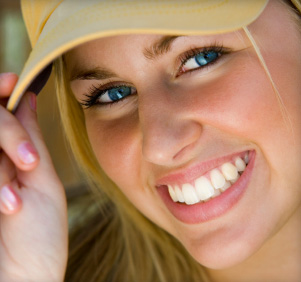 We know the importance of having a bold, bright smile. Having a smile that you can be proud of will give you the confidence you need to make your life the best and most successful that it can be. When you love your teeth, you'll love interacting with others and sharing your smile with everyone you meet. We offer all kinds of ways to enhance your smile aesthetic, including the following cosmetic dentistry services:
Teeth Whitening
We offer both in-office and take-home professional tooth bleaching options to our Magna patients who want to see brighter, whiter, more attractive smiles. You can also ask us about our free teeth whitening for life programs so that you can stay on top of your movie star smile.
Dental Veneers
Our sparkling porcelain veneers will quickly fix teeth that are discolored, misshapen, or misaligned. Veneers can also improve issues with gaps between teeth, incorrectly sized teeth, and more. These thin shells fit over the fronts of your teeth to give you a brand new grin.
Dental Implants
For those who are missing teeth, dental implants are an appealing and full-functioning solution. They stimulate your jawbone and stay in place in the same way that real teeth do. They look and feel just like natural teeth so that you can be comfortable enough to smile all the time.
Invisalign
Dr. Cantwell offers Invisalign so that you can get a straight, even, and consistent smile without having to bother with traditional metal braces. These aligners are removable and virtually imperceptible, so you don't need to worry about changing your life or appearance to get the straight teeth of your dreams.
Give us a call today so that we can schedule your consultation with Dr. Cantwell. He will advise you about all we can do with cosmetic dentistry to make your smile more beautiful than ever before. Contact us here!