Magna, UT General & Family Dentistry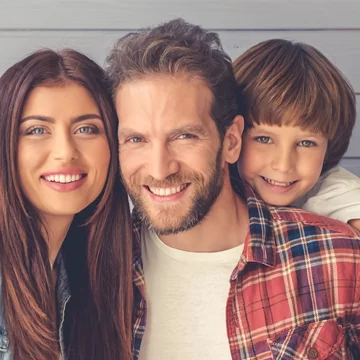 Dr. Cantwell and his team in Magna, UT are proud to provide excellent general and family dental care for their patients of all ages. We strive to prevent oral health challenges and improve the overall health of you and your family. We will take the time to educate you about our wide range of general dentistry options so that you can make the best decisions for you and your loved ones. Some of our general and family dentistry services include:
Routine Examinations
You should visit your general dentist at least twice a year so that Dr. Cantwell can make sure you are benefitting from the healthiest teeth and gums. When you come in for a routine checkup, we will clean your teeth, complete a physical exam, and administer X-rays. If there are any problems, we will advise you on which general dentistry options will quickly improve your health.
Tooth-Colored Fillings
It is best to prevent decay before it ever occurs, but if you do experience a small amount of decay, we can fix your problem with tooth-colored fillings. Our filling procedures consist of local anesthesia and a quick filling of the cavity. Our fillings are tooth-colored so that they will blend beautifully with your teeth. When you fill a cavity, you no longer need to worry about the issues that further decay can cause.
Extractions
Extractions are a normal part of general dentistry because they mitigate common problems like crowding of the teeth, gum disease, or risk of infection. Dr. Cantwell and his staff will make the extraction process comfortable and simple for you so that you can soon enjoy improved health and a brighter dental future.
Give us a call or contact us here today and set up an appointment so that you can make sure your health and the health of your family is on track.