Finding the best family dentist is not always an easy task. In fact, it can be difficult to know where to look and what criteria should be used when evaluating potential candidates. However, with these tips you should be able to find the dentist that will best meet your family's needs. There are a number of factors that need to be taken into account when looking for a family dentist.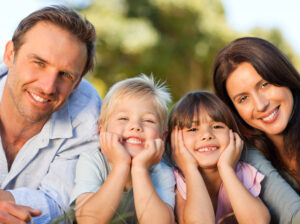 CONVENIENT HOURS
To begin, you'll want to make sure that the office has convenient hours that fit your schedule as well as offering weekend and evening appointments if needed. You also want to consider how many patients are seen per day by the dentist and how long the wait time is for an appointment.
EXPERIENCED AND AFFORDABLE FAMILY DENTIST
Another important factor to take into account when looking for a family dentist is the cost of services. While it is true that cheaper isn't always better, it can be difficult to justify paying more than you need to. The location is one important factor; however it does not have to be the only factor. Some patients may prefer a dentist who has more experience than others. 
DENTAL SERVICES OFFERED
It is also important to consider the type of services that are offered by the dentist. If you have a child, it may be more convenient to find a dentist who focuses on children's dentistry. You should also make sure that the office has all of the equipment necessary for any procedures that will need to be performed. This includes everything from X-rays and fluoride treatments to teeth whitening products and sealants. The best family dentists in the area will be able to provide patients with the most up-to-date information on oral health care and the latest techniques in dental treatments. One important thing to keep in mind is that not all dentists are created equal. It is important to find a dentist that you can trust and rely on when it comes to your family's dental needs.
EXCELLENT CUSTOMER SERVICE
You should also make sure that the office has outstanding customer service.  The best family dentists will do everything possible to make their patients feel welcome and comfortable at each appointment. You want to find a dentist who will provide you with the best family dental care.
 RELY ON US FOR THE BEST FAMILY DENTIST!
Finding the right family dentist can be difficult; however, it is not impossible. By taking the time to evaluate your needs and looking at all of the factors that are important when choosing a Magna family dentist, you should have no problem finding the one that will meet your family's needs. If you've been looking for a family dentist who offers complete dental services for your whole family, consider Cyprus Family Dentistry in Magna, UT. We provide comprehensive dental care services to individuals of all ages, including general dentistry, preventative dental care, restorative, and cosmetic oral care. We are confident that we can provide the best family dental services for you and your loved ones. Give us a call today, or contact us here to make an appointment.