Sometimes brushing and flossing are not enough to protect your teeth from a wide range of dental issues, including gum disease and tooth decay. It can be difficult for your toothbrush to reach those hard to get to areas in your mouth. That's why dentists often recommend tooth sealants; they are a perfect way to help keep your smile healthy and strong.
WHAT ARE DENTAL SEALANTS?
Dental sealants are a tooth colored acrylic coating that is applied to the teeth to help protect them from specific issues such as cavities and tooth decay. They can also be used to protect against a fracture in a crown. This preventative measure is recommended for both children & adults as it offers an extra layer of protection. 
WHY ARE SEALANTS NECESSARY?
There are five main reasons patients consider sealants in Magna. Dental Sealants:
Are an affordable way to prevent cavities

Provide added protection for teeth that have been impacted by cavities

Blend in well with your natural teeth

Are easy to apply during a normal office visit

Can protect the teeth from more extensive problems; which saves money over time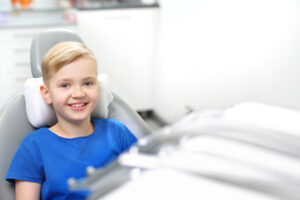 ARE SEALANTS RIGHT FOR ME?
Cyprus Family Dental encourages patients interested in sealants to speak to our staff about the benefits and if they would be appropriate for a patient's care. Patients of all ages will find sealants to be beneficial.  Sealants can last many years, ensuring long-lasting protection. A routine dental check-up can help Cyprus Family Dental make recommendations for sealants or other ways to help maintain a healthier smile.
WHEN SHOULD I GET SEALANTS?
Even though sealants are often thought of as a preventative solution for children, patients of all ages can benefit from them. It is a good idea for children to have sealants put on as soon as their permanent molar teeth come in.
You can expect the first permanent molars to come in between the ages of 6 to 9.
HOW ARE SEALANTS PLACED?
Before the sealant can be applied, the teeth are thoroughly cleaned by a dental hygienist. The teeth are then dried and a solution is applied to the teeth to help the sealant adhere. Teeth are then rinsed and dried again to prepare for the sealant application. Once painted on, the sealant bonds directly to the tooth structure and hardens. This creates a protective shield over the enamel of each tooth.
WILL MY DENTAL INSURANCE COVER SEALANTS?
Sealants are often covered in full or part by dental insurance companies since they are viewed as a preventative treatment.  Sealants significantly reduce the need for more expensive dental work in the future. Our staff is happy to check your sealant coverage & will apply any benefits that could reduce or eliminate dental costs.
WHAT DENTIST OFFERS DENTAL SEALANTS?
Patients considering dental sealants in Magna, UT can speak with their Dentist about the benefits of protecting the smile with sealants. Cyprus Family Dental is open to new patients and families! Give us a call, or contact us here today to set up your next appointment. Your Magna dentist will make sure your health— and your family's health is on track. Call today!